Helping People When They Need It Most.
Our primary goal as tax professionals is to be available to provide guidance to enable our clients to make informed financial decisions. We deliver only the highest quality work, and the proof is in the success of our clients.
Duce Taxes & Accountings reputation lies in the experience and expertise we provide on a daily basis.
We specialize in personal and small business tax return preparation. We will use our 30 years of experience to help you maximize deductions and take advantage of the changing tax code landscape to produce a fair and honest tax return.
You run your business. Let us handle the book work. We offer same-day payroll services as well as Federal and State payroll tax reporting.
Sit down with us and go over ways to help your business thrive and meet your tax obligations with our accounting services, quarterly profit and loss statements, and tax estimates.
We can help you with IRS liens, levies, collections, audits, appeals, and offers & compromises for both personal and business returns. We will be the first line of defense between you and the IRS and will handle all communication while we walk you through every step of the way to help you get the best result possible.
At Duce Taxes & Accounting, we believe in the value of relationships. We view every client relationship like a partnership and truly believe that our success is a result of your success. We are committed to providing close, personal attention to our clients. We take pride in giving you the assurance that the personal assistance you receive comes from years of advanced training, technical experience, and financial acumen.
We provide a variety of services including Income Tax Preparation for all types of businesses and individuals, IRS and State Audit Representation, Payroll Reporting, QuickBooks® setup, support and training, Business startup services, Monthly bookkeeping, Financial statements – making sure your financial records are timely and accurate.
Our continual investment of time and resources in professional continuing education, state-of-the-art computer technology, and extensive business relationships is indicative of our commitment to excellence.
PROFESSIONAL SERVICE
Duce Taxes & Accounting can offer a full range of accounting services while giving you the individual attention that you need.
YEARS OF EXPERIENCE
We have over 30 years of experience working through IRS audit strategies and financial issues. We guarantee that your business is in good hands at all times.
SERVING YOUR BUSINESS
Duce Taxes & Accounting helps businesses all over Snohomish County including Everett, Marysville, Arlington, Lake Stevens, and Edmonds. Let our team guide you with a financial strategy that leads to business growth and success.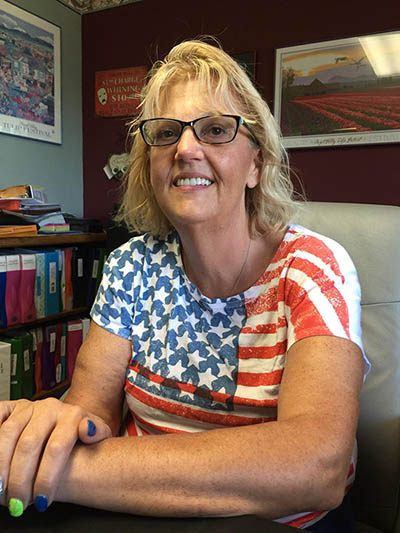 Colleen Duce, EA
Lead Tax Professional
Colleen has over 30 years of experience in dealing with the IRS and the State of Washington. As an Enrolled Agent, Colleen has the knowledge and experience to help you out with the IRS or with any of your tax needs. She is a graduate of the University of Washington, the National Tax Practitioners Institute, N.A.E.A., and the American Tax Academy. As a Quickbooks professional, Colleen is able to offer training to help you successfully utilize Quickbooks. She attends over 50 hours of continuing education per year so she is always up to date with the latest tax codes and strategies for dealing with the IRS.
"Duce Taxes has been doing my personal taxes for many years and has always does a fantastic job for a reasonable price. Colleen is skilled in preparing taxes to get you the best results. Recently, I started my own business and Colleen now does my corporate taxes. We sit down and have quarterly meetings to determine what I can do better or more efficiently to have the best tax situation. Truly, Colleen has been a joy to work with."
"Great service. Colleen knows her stuff."

HAVE A QUESTION? WE'RE HERE TO HELP